Oszczędzasz na depozyt na zakup domu w UK? LISA dopłaci Tobie do £32,000!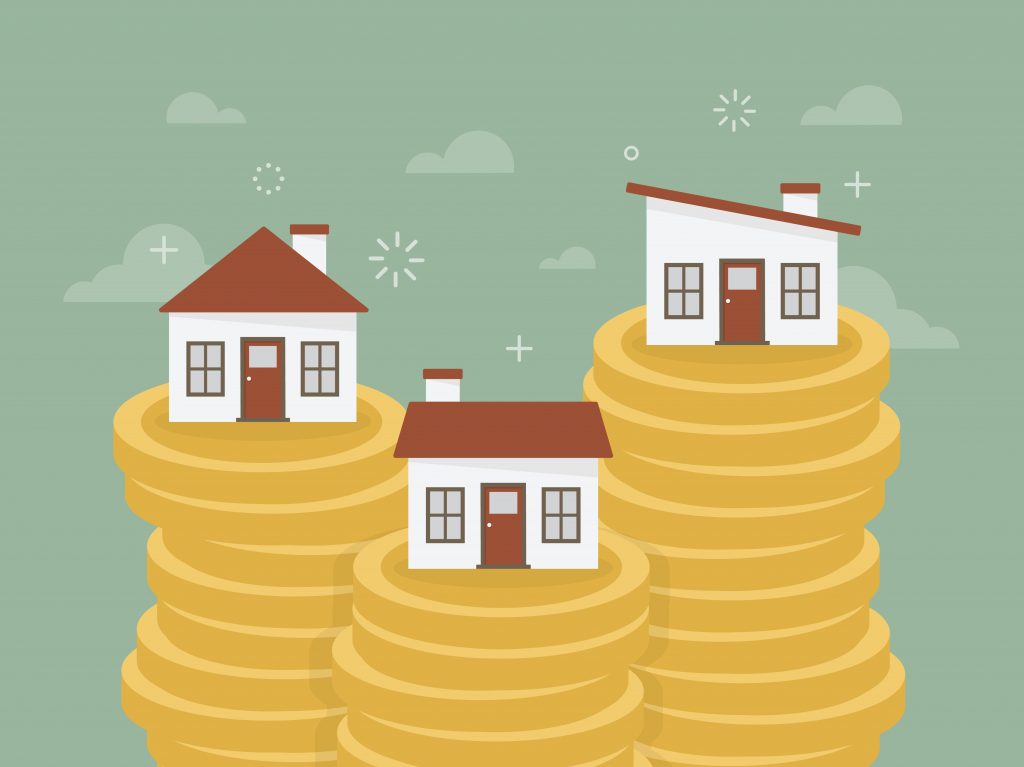 Możesz oszczędzać do £4,000 rocznie poprzez konto LISA robiąc nieregularne wpłaty gotówkowe bądź wpłacić całość jednorazowo. Państwo dołoży Ci 25% jako bonus do Twoich oszczędności. Jeśli oszczędzisz £1,000, to dostaniesz £250. Jeśli odłożysz max limit £4,000, to dostaniesz £1,000. Dodatkowo będziesz dostawał odsetki od banku!
Bonus będzie wypłacany tylko do Twoich 50-tych urodzin.
Bonus będzie wypłacany rocznie w roku podatkowym 2017/18, następnie miesięcznie od kwietnia 2018 – po wpłaceniu pieniędzy. Dodatkowo będziesz dostawał odsetki od banku.
Maksymalny bonus to £32,000 (jeśli przepisy się nie zmienią); żeby dostać taką kwotę musiałbyś otworzyć konto w wieku 18 lat i wpłacać £4,000 do pięćdziesiątki.
Możesz oszczędzić max £4,000 rocznie na koncie LISA, ale na rok podatkowy 2017 / 2018 nadal pozostanie Ci £16,000 limitu oszczędności typu ISA.
£20,000 rocznego limitu oszczędności typu ISA możesz wykorzystać np. w ten sposób:
£11,000 na Cash ISA
£2,000 na stocks and shares ISA
£3,000 na innovate finance ISA
£4,000 na Lifetime ISA
Żeby otworzyć konto LISA musisz mieć skończone 18 lat i być przed 40ką. Jeśli skończysz 40 lat przed lub 6 kwietnia 2017, nie będziesz mógł otworzyć konta LISA. Musisz być urodzony po siódmym kwietnia 1977.
Na koncie LISA możesz oszczędzać na swój pierwszy dom lub na emeryturę. Na zakup domu może zdecydować po 12. miesiącach oszczędzania. Plan emerytalny można wykupić po skończeniu 60. lat. W obu przypadkach nie zapłacisz żadnego podatku wypłacając pieniądze.
Jeśli planujesz zakup domu przed upływem 12. miesięcy, ale nie wcześniej niż za trzy miesiące, to możesz użyć HelpTo Buy ISA, żeby dostać również 25% bonus. W trzy miesiące możesz dostać £400! Jeśli kupujesz z partnerem, to razem dostaniecie co najmniej £800!
Szczegóły w następnym poście, już za tydzień. Zapraszamy.
Lifetime ISA dla kupujących swój pierwszy dom:
First time buyer to osoba, która nigdy nie posiadała nieruchomości.
Wartość nieruchomości nie może przekroczyć £250,000 (£450,000 w Londynie).
Konto musi być otwarte przez co najmniej 12 miesięcy.
Pieniądze zostaną wypłacone prawnikowi zajmującemu się transakcją zakupu domu.
Konto nie zostanie zamknięte po wypłaceniu oszczędności na zakup pierwszego domu. Możesz nadal oszczędzać na emeryturę.
Lifetime ISA dla oszczędzających na emeryturę:
Dostęp do oszczędności uzyskasz po skończeniu sześćdziesiątki – będziesz mógł ich użyć na cokolwiek zechcesz.
Jeśli nie wybierzesz całej kwoty, nadal będziesz otrzymywał odsetki od banku.
Wypłaty będą nieopodatkowane w odróżnieniu do innych planów emerytalnych.
Oszczędności na koncie LISA będą miały wpływ na Twoje uprawnienie do otrzymywania benefitów.
Konto LISA jest indywidualne, także możesz otworzyć je Ty i Twój partner. Dzięki temu możecie podwoić bonus! Jednakże oboje musicie być first time buyers.